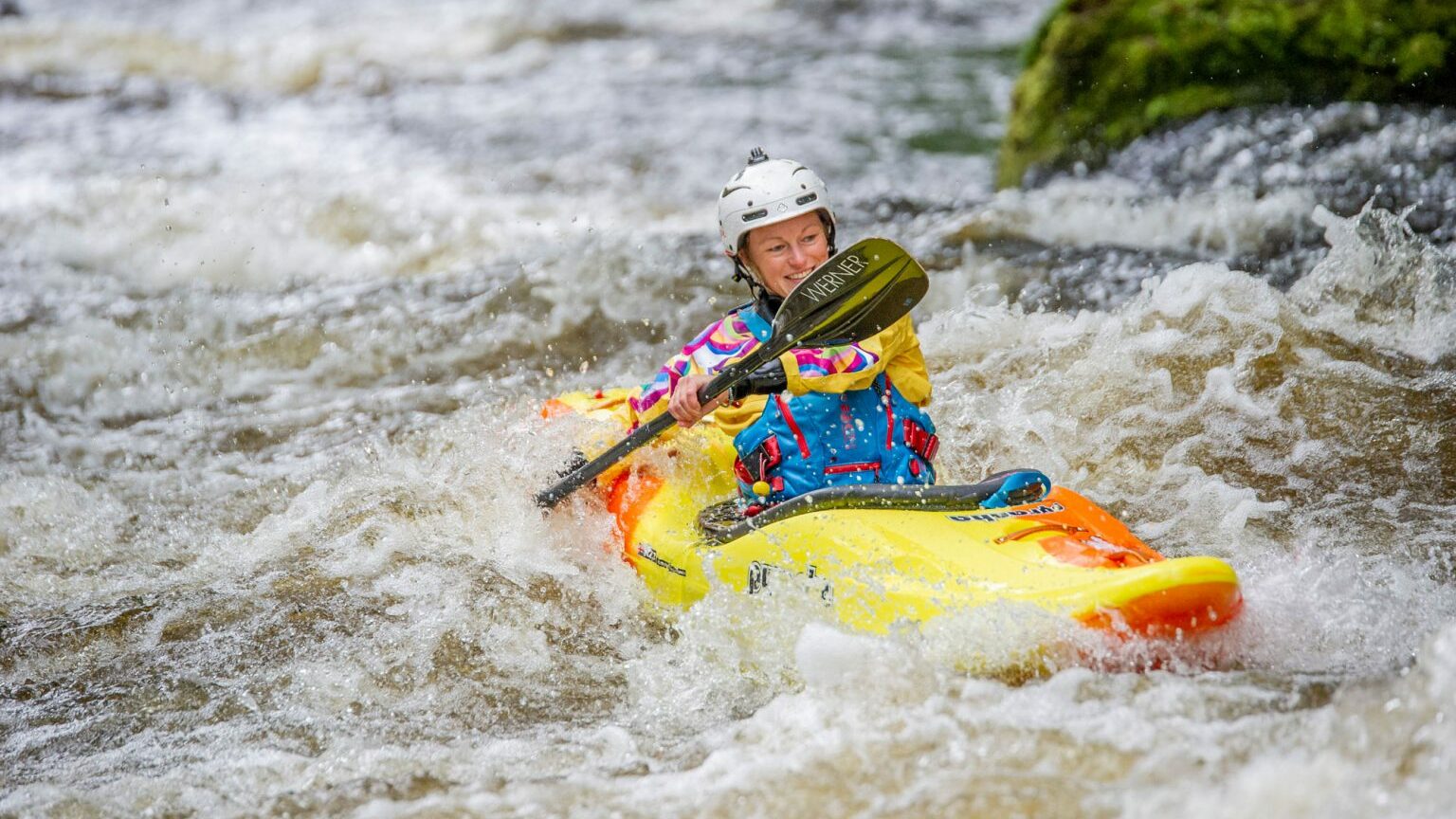 Did you know we have a full fleet of demo kayaks right by the River Dee in Llangollen? Our demo centre & store is situated inside Mile End Mill, in Llangollen and is the ideal place to take our whitewater kayaks for a test spin.
In our experience, we have found one of the best ways to make a sound choice on the exciting decision of what new boat to get is to demo one beforehand. Whether that's to see which size fits and feels best in a particular kayak; or which type of kayak will achieve the ear-to-ear grin that everyone is searching for, the best place to test that is on the water.

Our demo process couldn't be more straightforward. If there is a particular boat that you want to demo, then get in touch via email or phone and we can check availability on your selected date and book you in. Or, if you're over for a paddle for the weekend and want to pop in and see what we've got available, that works too!
Here is how the fees work:
£10 on-site day pass per person gives you access to the entire fleet for the day, 1 boat at a time. This allows you to try them all out to narrow down your choices
£35 off-site fee per boat per day. Once you've narrowed down your choices you can take the front-runner for a full run of the river to confirm it's the right boat for you
All demo fees are redeemable off the price of a new boat!
Our current demo fleet at our Llangollen store is as follows:
Firecracker: 232, 242, 252
Machno: S, M, L
Scorch: S, M, L
Ripper 2: S, M, L
Ozone: S, M, L
Jed: S, M, L
Rip-R Evo 65
We also have a Firefly 14, Ranger 14, Prospector 15 and Broadland 15 which can be arranged for a demo at our Llangollen store by request.
Site fees to the landowners at TNR also apply