The Go Kayaking team are now getting in your face with personal specialist advice on your phone, tablet or computer with our new video chat service.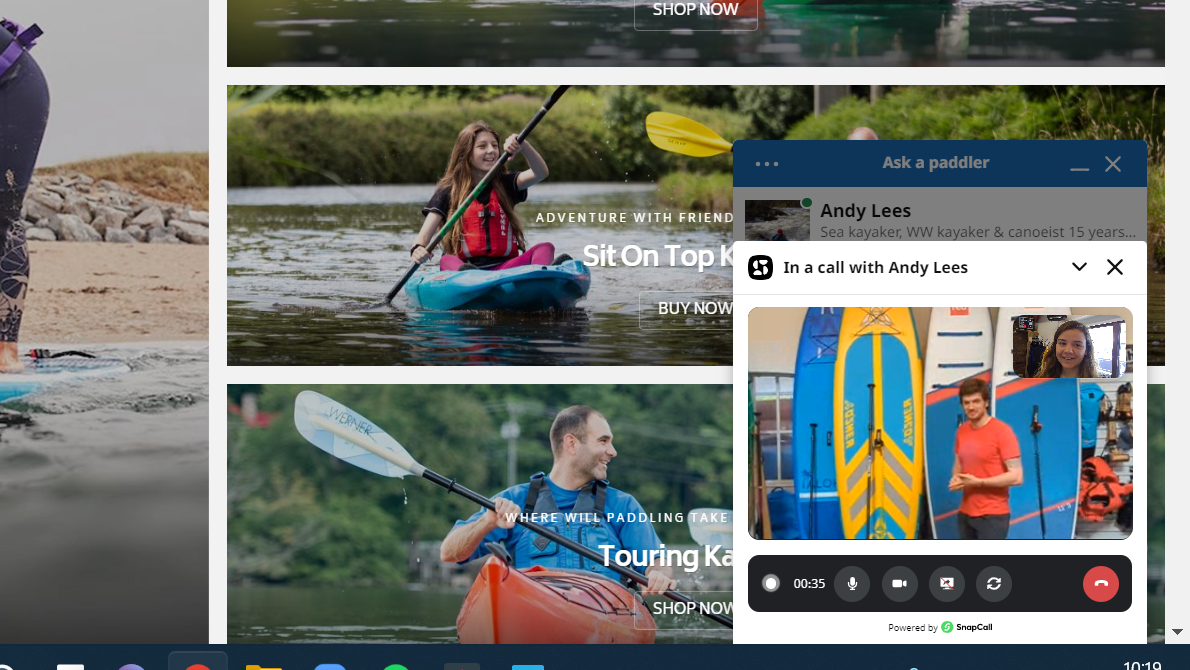 You can get the same expert advice and personal service from our team of enthusiastic paddlers wherever you are with live video chat to our in store team. You'll be able to see the kit in hand, our huge range of stock, have your questions answered as well as recommendations and our expert advice! It couldn't be easier.
Don't worry if you don't want to be on camera – there is no obligation for you to activate your camera, but you will have to see our faces!
It couldn't be easier to use our chat service – simply visit our website and start up a Livechat with our Ask the Paddler feature and we'll help you navigate to our video chat function.
It's as simple as that – get to see the team face to face, with products in hand and expert advice, all with a couple of clicks!
---
If you have any questions or want to schedule a video call, simply drop us an email and we'll try and get you connected so you can get the same passionate, personal face to face service no matter where you are!