Many a paddler will take to the water this winter to participate in a White Water Safety and Rescue course, also known as a WWSR. This course is for paddlers, often in moderate to advanced white water environments in canoe or kayak and is designed to provide knowledge and teach simple and safe practices and skills.
There are many amazing course providers out there and we highliy recommend booking on a Whitewater Safety & rescue course. This was the most useful course I ever did, many years ago as my confidence grew.
Here are 4 WWSR course providers which we work closely with, there are many others available too:
One of the primary teaching points of a WWSR course is to go over the safety and rescue kit and how to use it appropriately. As a result, many customers ask for advice on what gear to purchase for their upcoming course.
There are 2 ways of purchasing the kit
Option 1 – Get the essentials before the course.
You'll need at least the essentials before the course, some course providers won't let you on the course without the following kit:
A whitewater rescue buoyancy aid is an essential as you'll learn how to use the harness in live bait or anchoring situations. Whitewater BAs have a clean profile principle meaning that there are as few snag hazards on the BA and have maximum storage and clips to store & secure the safety gear you need to take with you.
Its also highly recommended to wear as many warm layers as you can get your hands on. You tend to spend most of the day in the water, either swimming, being rescued or being the rescuer. The Peak PS Thermal rash vest is the best option here, quick drying, warm when wet and dries the quickest. I have 3 or 4 of these for the coldest days and pair them up with the thermal bottoms too.
Good outerwear is also essential and keeping you dry, look for something with latex neck & wrists as this will be the drier option. A one piece is ideal, if your budget can stretch.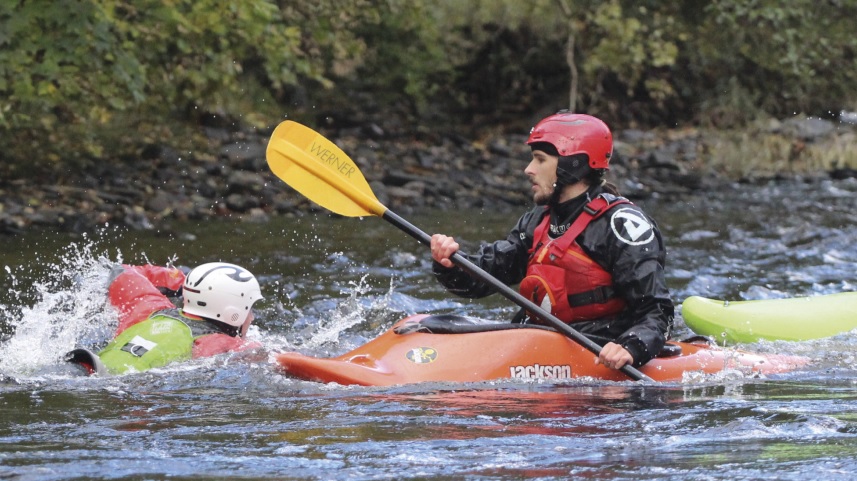 With option 1, you get the essentials before the course and learn how to use the rest of the gear on the course. Then you purchase the rest of the gear after the course once you're more familiar with it.
Option 2 – Purchase all the gear & learn how to use it on the course
Some paddlers purchase the rest of the gear before the course so they can learn how to use it on the course. Some course providers state that this kit is essential for the course too.
Locking Karabiners – Having a spare locking karabiner is an excellent idea as they can easily be clipped to a throwline and then onto something else if needed like an anchor, harness or another boat if needed. You should only ever use a locking karabiner when clipping into a harness. See our range of safety & rescue hardwear below.
River Knife – You'll always need a river knife. Serrated edge, blunt tip, one handed operation are all key elements of a paddlers river knife. The NRS Co-Pilot knife handily clips on the outside of your BA, whereas the NRS Voss Knife, Palm River knife & Peak River Knife all stow away in a BA pocket.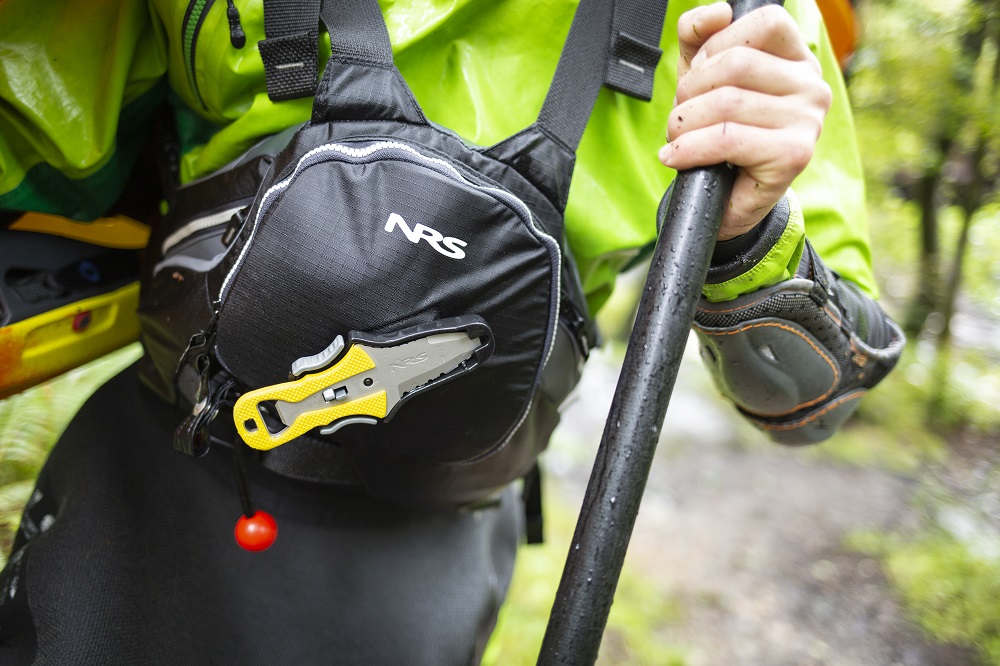 Throwlines – There are two main uses of throwlines. A throwline for rescuing a swimmer is usually a smaller more compact line designed to be easy and accurate to throw. The Palm Lightning 18m, HF Weasel 18m, Peak Compact 15m, Palm Arc 12.5m, or HF Little Fish 9m are the most ideal for this. These are lines that you might attach to a belt so it's always close at hand.
On the other hand, a throwline to unpin or rescue a boat needs to be stronger than a swim line as a boat full of water requires more effort to pull. These also need to be longer than swimmer lines because you might require mechanical advantages to pull boats out of the water. The Palm range of Pro rescue lines have 10kn breaking strength and the Peak throwlines have 11kn of breaking strength. These are usually lines that are stored behind your seat in a cockpit, rather than carried on you.
Tapes – Rescue tapes are also important bits of kit. The 4m Snake sling has a loop at either end for a karabiner and has multiple uses, including a tree anchor, prussick or a quick release towline. The 5m Safety tape from Palm has a loop at one end useful for a paddle hook, quick throwing aide, or 4-1 mechanical advantage system. Both tapes are super useful and have a multitude of different uses.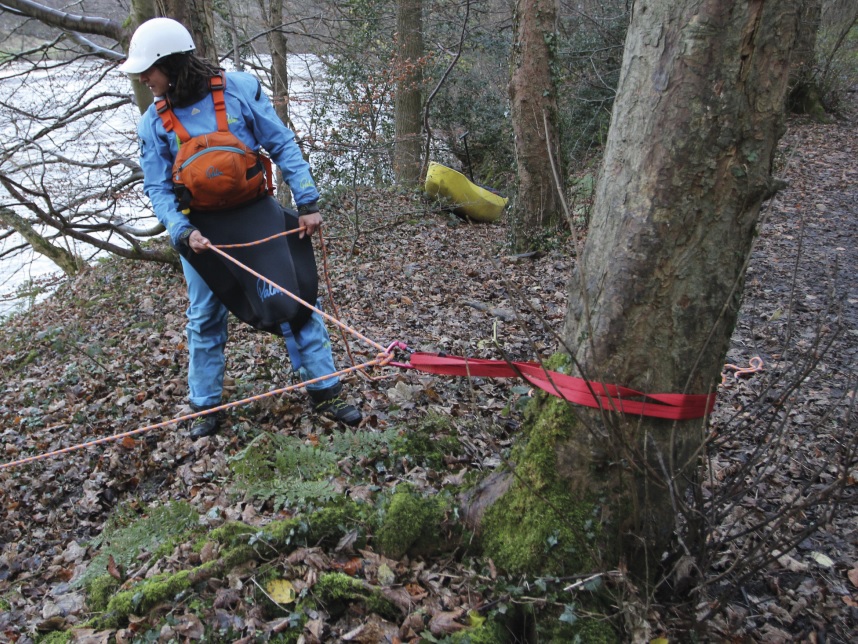 Whistle, pulleys, gear belts are also very useful bits of kit and you can view our entire range of safety and rescue gear here;
This it gives you a great start in getting kitted up for a WWSR. All the staff at Go Kayaking are experienced paddlers and we're more than happy to help advise you get the right gear – give us a call, visit us in store, send us an email or speak to us on LiveChat to get our advice.
Shoutout to Chris Brain for one of the best WWSR manuals ever made which can be bought here: