Go Kayaking is one of the most progressive paddlesports shops in the UK, with access to the most knowledgeable minds in the industry. More than that, we're a close team of passionate paddlers who love the sport and providing excellent service.
We have two waterside stores: one in Runcorn which was established in the 1970s, and our newly expanded store in Llangollen that was established in 2020.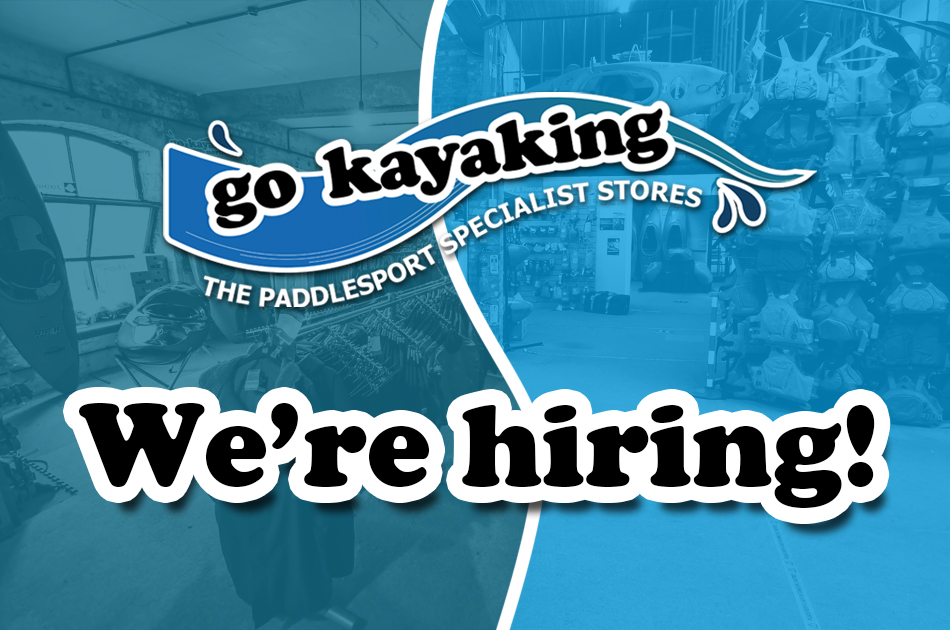 If you think you'd enjoy working in part of the paddlesports industry and think you'd make a good addition to our team – read on below to find out more about our available positions
We are currently looking for two new staff members to join our friendly team, with roles available at both our sites.
Runcorn – Full time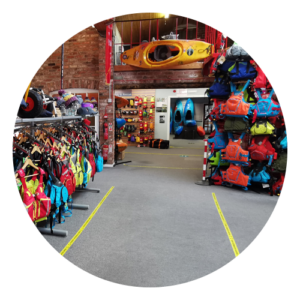 This roll is primarily based in our Runcorn store, working 40 hours a week between Monday – Sunday.
Llangollen – Part Time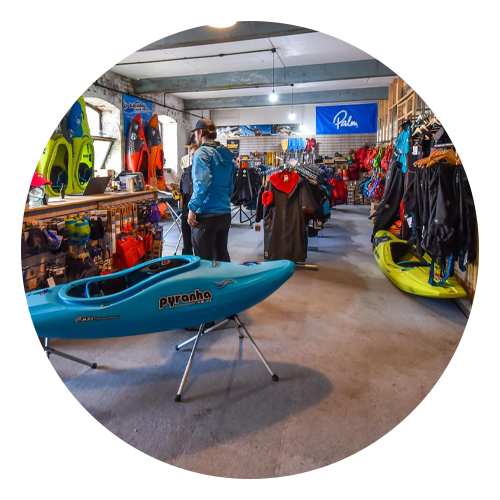 This will be a flexible position and the successful candidate will be required to work between 1 & 5 days a week between Monday – Sunday.
Typically speaking it will be 2 – 3 days a week, but there will be weeks where we will require more or less days. The schedule will be set 2 weeks in advanced.
---
Role Description
Although at different sites, both positions cover the same duties and require the same attributes which we've highlighted below:
Duties
The general day to day running of the shop. This can include (but isn't limited to);
Talking with our customers in store, on the phone, via email and on livechat
Stock management – which includes booking in stock, putting stock out, arranging our store displays & maintaining and organising the stock room
Customer account management – this can include liaising with our suppliers to fulfil orders and keeping customers updated on their order progress
Pick online and phone orders and pack and wrap them ready for mail delivery
General site maintenance
It will be beneficial for you to be able to work at either store for events and cover when needed, as well as attend paddlesports events on behalf of Go Kayaking or Pyranha.
Essential Attributes
Must have multi discipline paddesports experience and a passion for paddling
A strong work ethic and a willingness to contribute to all aspects of the work
A good level of computer literacy
Desired Attributes:
Customer facing retail experience
Administrative skills
Social media & digital marketing skills
All relevant training will be provided including product training & customer service training.
Benefits include:
Competitive pay, which is dependent on the applicants skills
Access and use of our demo fleet
An amazing staff discount on kit
Our intended start date for both rolls is early June.
For all enquiries please call 01928 710 770 or email
andylees@go-kayaking.com