The UK has some of the best coastlines in the world, whether it be Anglesey, Cornwall, Pembrokeshire, Northumberland, or the West Coast of Scotland. Nothing pairs with world class sea kayaking, quite like a P&H Sea kayak.
P&H have been making sea kayaks since 1968 and have a full range of kayaks for any type of sea kayaking. So, how do you know which is the best sea kayak for you? We're here to help.
---
P&H Sea Kayaks – Designed and Made in the UK. Since 1968
Our aim has always been to make kayaks that are as beautiful, unique, and everlasting as the natural wonders you'll explore with them; sounds simple, but every kayak we build has over 50 years of experience, unstoppable innovation, and an unfaltering dedication to excellence behind it.

P&H Sea Kayaks
---
The P&H range primarily consists of 5 polyethylene models and 3 composite models.
Polyethylene
An industry leading precision machined, exclusively sourced and developed materials, and over 25 years of rotomoulding experience to produce the advanced sandwich layer construction which we call CoreLite X.
An excellent stiffness to weight ratio enhances the performance of our hull designs, narrowing the gap between polyethylene and composite.
The 5 models in the Polyethylene range are: Virgo, Leo, Scorpio, Delphin & Valkyrie
Scorpio
Starting with the classic Scorpio that has been a staple in the P&H range for many years, the Scorpio's DNA has always been a high volume, load carrying 17ft kayak that is designed with expeditions in mind. The Scorpio was redesigned in 2014 to the MK2 that we know today. The updates included a more feature rich deck profile, built around comfort. A much higher and wide knee position than other more traditional sea kayaks which promotes a more comfortable seating position for long journeys. A lower rear deck profile, for easy re-entry.
Go Kayaking Store Manger Andy has had a Scorpio for a number of years and the boat has looked after him and helped him in the roughest of sea conditions.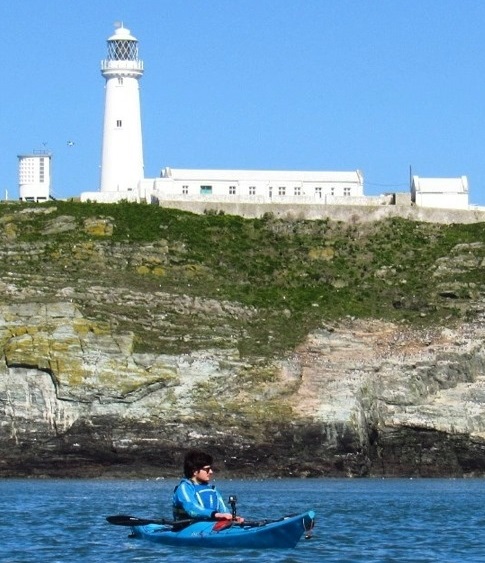 Delphin
The Delphin is 15ft, highly rockered, aggressive whitewater sea kayak that has a hull profile more suited to surfing & rock hopping. The cockpit is an inch behind the balance point, which gives the bow a natural lift over waves and carving bow edges a high performance surf sea kayak.
Available in 2 sizes, the 150 and 155 with the 155 having a more recent update to the MK2, which includes a feature rich deck profile, a higher wider thigh grip position and an extra hatch behind the seat.
Virgo
Where we have the Scorpio at one end of the spectrum as your long expedition kayak, and the Delphin at the other end as your super playful sporty kayak, the Virgo sits right in the middle.
Capable of multi-day trips and also a forgiving boat to play about in, this really is a jack-of-all trades.
The Virgo has a very familiar and easy going hull with a flat bottom for stability which you can rely on throughout the day. If you want to stop to take in the scenery or watch the wildlife, you can rely on the flat bottom Virgo to keep you stable. A soft chine gives you great secondary stability, before engaging the slightly raised edge which engages and combined with the progressive rocker can carve in the surf if you wish.
Ideal for an afternoon noodling around the headlands, enjoying the wildlife and every inch of coastline
The easy going nature of the Virgo makes it a superb boat for beginners and new comers into sea kayaking and a favourite amongst many.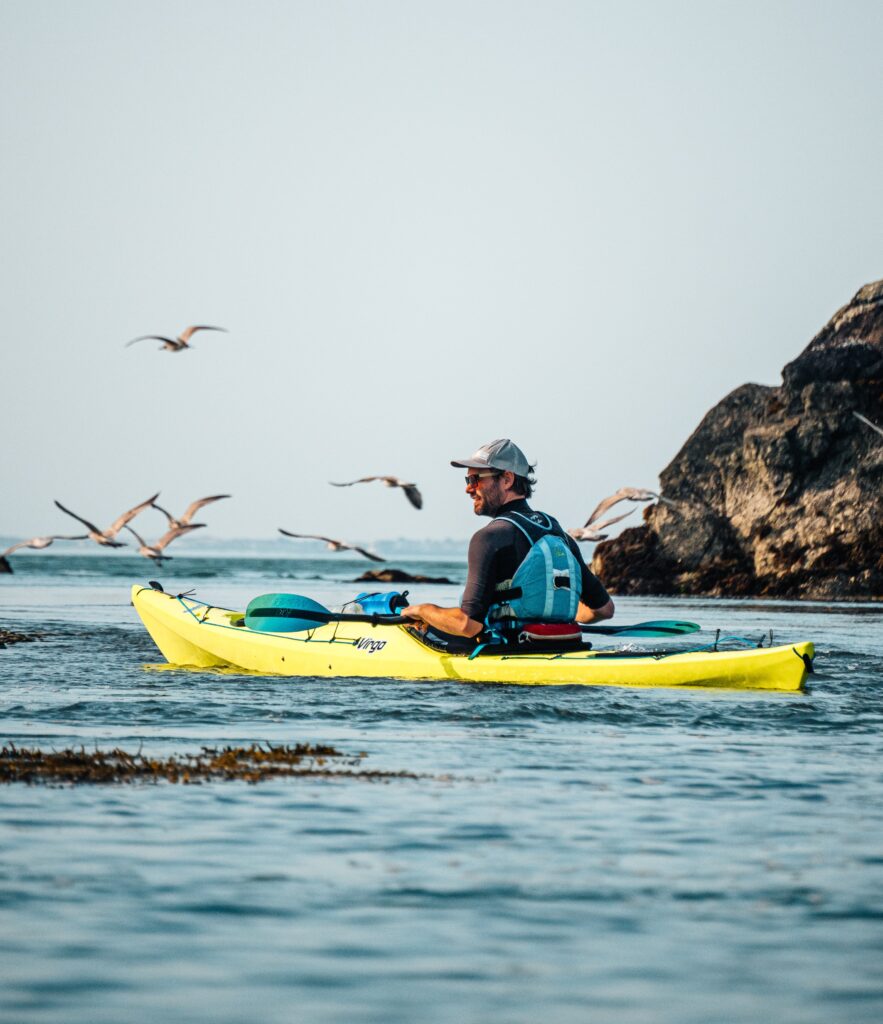 Leo
The Leo is a 16ft sea kayak with a long water line and shallow rocker profile. A shallow V shaped hull promotes glide & acceleration and makes forwards paddling effortless. Designed for open water crossings such as paddling up Windermere, or across to the Isle of Man or down Bala Lake.
The Leo will appeal to the those more familar with the P&H Capella and will be at home with the Leo's feature rich deck profile, and a high wide seating position.
Available 2 sizes, a true to size HV and a MV which is a touch smaller than other MVs in the range.

Choosing which boat is for you
How to choose can be the biggest issue with such a diverse range of kayaks – if we had 1 kayak that makes it too easy for you. There is a sea kayak for everyone in the P&H range and there is a degree of crossover. Just because the Scorpio is 17ft boat it can still surf & noodle. The Virgo loaded up can be your expedition kayak etc etc. You just need to ask yourself, what am i going to spend the most time doing?
If it's tide races, surfing & rock hopping then the Delphin would be best. For multi-day expeditions the Scorpio would be better If you want to paddling up and down your local lake or wider open water then the Leo or if you want an afternoon noodling around your local coastline, the Virgo.